This project was inspired by the current COVID-19 period that we are living in. The initial concept for these ideas was created in 2012 only using the Nike Swoosh as the driving graphic. The question these designs ask is, "if we attach a brand to more than worthy causes, would society care about them more?"
I hope that COVID-19 has made the world take a deep breath and think about what is important, right and fair everyone.
I hope it makes us ask "why do things seem to be so out of balance socially, economically and educationally. And lastly, I hope is pushes all of us to do better and do something about it.
The title for these mini-campaigns is called 'BRAND for SOMETHING' and I had fun time working with my go-to super-dope writer Michael Jordan (not that one or the actor) developing the copy and taglines. It was a cool way to flex a little creative muscle during this quarantine period.
Check it out and I hope you maybe inspired when things get back to normal to either stand for something or "Brand for Something."
What if Louis Vuitton became the brand that fought against voter suppression?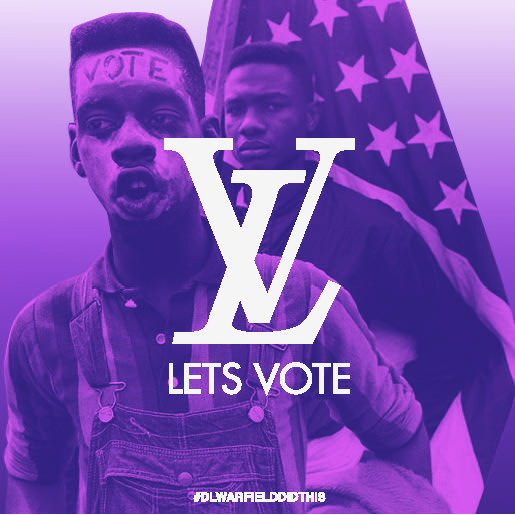 What if the Jordan brand represented those that fight for justice as well as world class athletes?
What if Nike became the world leading advocate for educational equality and teaching?
What if Chanel helped incentivize and fund communities and individuals that are fighting Covid-19 on the front lines?